Application 146
Power Window Pinch Test
Application Summary
Utilizing FUTEK's Pinch Load Cell, automotive manufacturers are able to verify pinch force of power windows. This precise, easy to use hand-held sensor is designed to help automakers comply with Federal Motor Vehicle Safety Standard.
Products in Use
Pinch Force Sensor (LMD300) paired with Instrumentation (IAA Series Analog Amplifier, IPM650 Panel Mount Display, IHH500 Intelligent Digital Hand Held Display, and USB Solutions).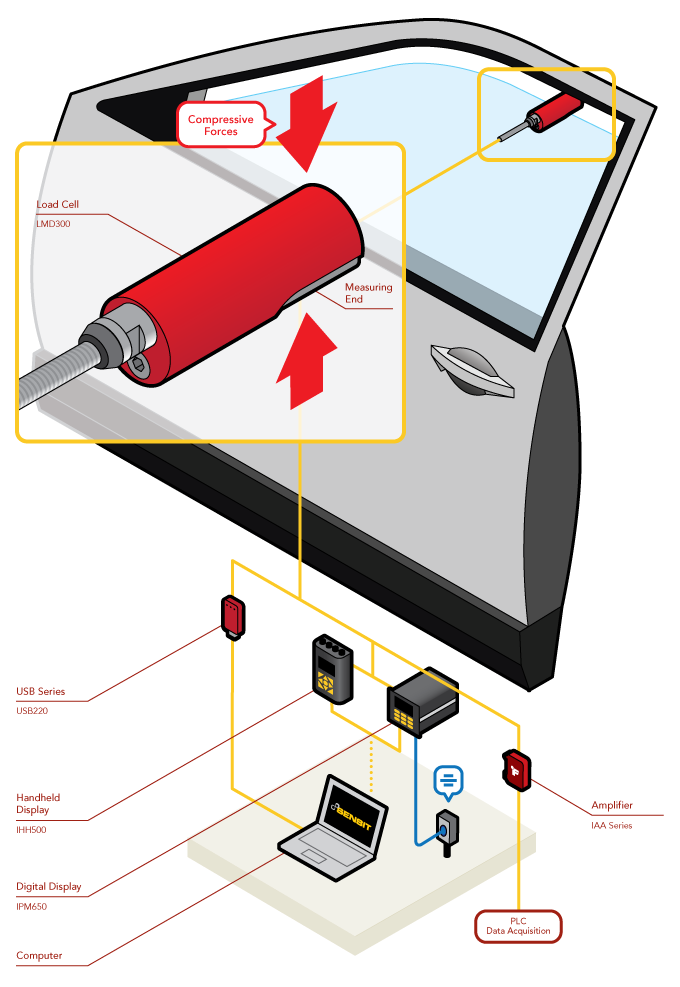 Automakers use pinch force sensors to measure and record the closing force of a power window or sunroof.

The LMD300 is a hand held unit placed between a power window and door frame. The load cell is then pinched and quantifies precise closing force measurement.

These force measures can be streamed to a PC utilizing FUTEK's USB Solutions.

Once streamed to a PC, that data can then be monitored by FUTEK's SENSIT™ Test and Measurement Software. SENSIT™ can monitor up to 16 channels of measurement readings, as well as live graph and data log.